Shimla Kullu Manali Tour Plan
The more relaxing a trip is, the more hectic it is to plan for it. This statement fits the situation when you plan the trip for Shimla Kullu and Manali, the paradise places. If you are opting for this Shimla Manali tour, this will probably be the best one in your life. But now the question is how to plan for this trip. So, you need not worry about it. This article has included all the necessary points and tips that you would require to plan your trip. So, do not worry; go through the article and book your Shimla Manali tour packages.
How to Reach?
There are two very suitable routes to visit Shimla and Manali. For the Shimla Manali, Kullu trip, you can start with Shimla, the most reliable place to come first. To reach Shimla, you can either take a flight or train from Delhi or Chandigarh. If you arrive at Chandigarh, book the train or flight from there, which is quite close to Delhi. But if you are coming to Delhi, then no need to go to Chandigarh; take a direct train or flight to Shimla.
Tour Cost
Shimla Manali Kullu's trip is lavish only while experiencing but is way cheaper than other trips while discussing the cost. All you need to spend on your 6 to 7 days trip is INR 10,000 to INR 15,000. This cost will exclude your visa, passport, or flight charges.
6 Days Tour Itinerary
Here, let us plan a six-day tour itinerary that will help you spend a wonderful vacation in Shimla, Kullu, and Manali.
Day 01: – Delhi to Shimla
The first day will be the boarding day. So, you can either board a flight or even a train to Shimla on your arrival in Delhi. Since it is a long journey, you can decide on a night's stay at a hotel in Shimla.
Day 02: – Vist the local places in Shimla and Kufri
Book your day 2 to explore the local tourist places in Shimla after the morning breakfast. You can seek blessings from nearby ancient temples and shrines such as Kalibari, Jakhu, Sankat Mochan, etc. You can also look at the museums and other places such as Shimla State Museum, The Mall Shimla, Summer hills in Shimla after local sightseeing makes you the most beautiful sightseeing experience at Kurfi. Enjoy your day there and get back to the hotel for dinner.
Day 03: – Shimla to Manali via Manikaran
On the third day of the tour, you can depart for Manali via Manikaran. Manikaran is famous for Shri Gurudwara Sahib, Shri Ram Mandir, and the holy hot water spring. So, you can also visit this place on your way.
Day 04: – Visit Rohtang/Solang Pass
While at Manali, you must visit beautiful passes such as Solang or Solang. These are the most beautiful places feasible for winter sports. So, after breakfast, enjoy your trip.
Day 05: – Visit Local places in Manali
The next day of the tour will be a fascinating one where you can visit the nearby local places at Manali such as Hadimba Devi Temple, Manu Temple, Van Vihar, HongKong Market, Vashist Village, etc. Utilize your entire day discovering the streets and the markets of the Manali.
Day 06: – Manali to Chandigarh via Kullu
Now comes the last stop of your tour, whereby you will be going to Chandigarh for departure, but before that, you can visit Kullu, which is on the way. Stay for a few hours in Kullu and bring some Kullu shawls back with you.
Finally, your beautiful Shimla Kullu Manali tour will come to a lovely end at Chandigarh. In the morning you can visit the local places of Chandigarh and after that depart for home.
What to Eat on Shimla Kullu Manali tour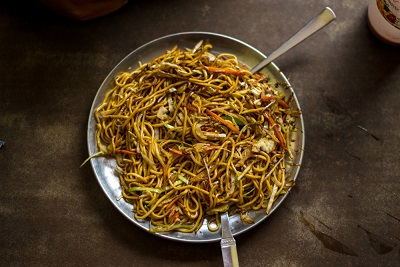 Shimla Kullu and Manali have a wide range of options of Food. The best thing here is that you can enjoy both traditional and international cuisine over here. But it is highly advised to go with the local food of Shimla Manali because they are made up of local vegies and spices that will give you a great flavor and take care of your health. The prominent local food you can try on your trip includes, Mittha, Dham, Madra, Siddus, Tudkiya Bhath, Thukpa, etc. These are some of the prior dishes in Shimla Manali and Kullu that one must taste. You can also taste some North Indian dishes such as Chole Bhature, Samosa, Jalebi, Chhat, etc. But, overall, take care of your digestion as well, and do not go for over flooding.
Tips for Shimla Toy Train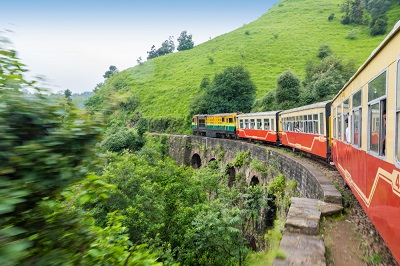 Coming to Shimla and going without a toy train will make your tour a totally flop one. The Shimla Toy Train is the core of Shimla Tourism, so you must book at least one ride on the Shimla Tou train. For all the travelers who will book this ride, there are a few tips that you can keep handy for a better experience:
Take a water bottle and light snacks with you while boarding the train, since there is just one tea stall in between.
If possible take a camera with you because the scenes that you will witness on the way is not less than a paradise.
Traveling in the tourist season can be abit congested and crowded but that is only the time when the mountains look more beautiful.
If you are traveling in the tourist season than do book your seats in advance or else you won't get a ticket.
Shopping Ideas for Shimla Kullu Manali Tour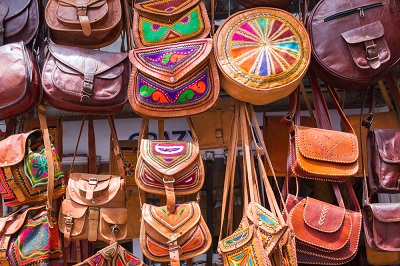 No matter wherever you go on tour, without the shopping, it is always incomplete. The same is in Shimla Manali Kullu, the place has a lot of amazing artifacts, handicrafts, clothing items, decorating items, etc., to offer you. So, take a bag and get out there for shopping. The most famous market in these places is the Old Manali Market, Lakkhar Bazaar, Tibetan Market, Mall Road, etc. Pick up the best things from each of these shopping destinations. And while waving goodbye, do not forget to get a Kullu Shawl from Kullu, which is quite famous worldwide.
Also Read: Places to Visit in Ranikhet
Conclusion
Therefore, the Shimla Manali Kullu tour is the best tour combination one can ever have. This tour tripling will offer you the best picturesque, shopping streets, foods, and much more. And above all, following the above tour guide and tips will help you a lot to make your tour experience more relaxing. So, do not waste your time in planning, take the above plan and book the package soon.
Total Views: 185 ,